Choose Mars Carting for the Best Dumpster Rental Brooklyn Has to Offer!
If you're searching for the most dependable dumpster rental Brooklyn has to offer, look no further than the reliable and reasonably-priced selections of MARS Carting. We're committed to providing top-notch customer service and flexible scheduling options to help support our residential and commercial clientele with all of their waste disposal needs. Load it up and we'll haul it away - it's that simple.

We're proud to offer delivery to a broad scope of Brooklyn, New York, including most boroughs and surrounding counties. We do our best to accommodate our customer's needs for any project, no matter how big or small. Whether you're managing a new housing development site or overseeing a commercial demolition, we're confident we have the perfect dumpster rental Brooklyn can depend on to suit your short or long-term needs.

Over the years, we've made it a point to listen to the needs of our customers and implement practices and policies that are convenient to your budget, timeframe, and schedule. With flexible booking options and next-day delivery, it's easier than ever to remove waste and keep your work site on track. Book the best dumpster rental Brooklyn depends on to meet an assortment of goals in no time by giving us a call or using our online system to reserve a container in a matter of minutes.

Countless Convenient Uses for a Dumpster Rental in NYC
There are many reasons to utilize a dumpster rental in NYC whether for commercial or residential purposes. We regularly work with contractors, business owners, commercial agencies, and residents to help haul away the waste. Whether you're managing a large foreclosure or working on a condo development, we have no doubt our heavy-duty container selections will help you get the job done right the first time.

We partner with contractors and roofers to provide containers suitable for hauling a range of construction waste including nails, shingles, tile, lumber, drywall, plastic, insulation, piping, and other waste. We understand how crucial it is to keep work sites free of bulky and unwanted materials for the safety and efficiency of a construction job.

We also partner with hotels, banks, restaurants, apartment complexes, residential facilities, factories, warehouses, and other commercial spaces to provide single-use or ongoing waste removal services to ensure all guests, customers, employees, tenants, and visitors enjoy a waste-free environment. When you need to rent a roll off dumpster Brooklyn can depend on for your business, call on our team to make it happen in a quick and efficient way.

We work with 50th Street Transfer Station to ensure all waste is disposed of responsibly in accordance with all city, county, and state regulations. Our company prioritizes ethical and environmentally-sustainable removal solutions to better serve our communities and support the continued growth of our city. You can rest assured when you work with our team, you're working with professionals who care.

Whatever your needs are for a dependable dumpster rental in NYC, the dedicated and experienced team at MARS Carting is here to help. We care about the outcome of your project just as much as you do, which is why customers continue to turn to us for all of their waste management needs.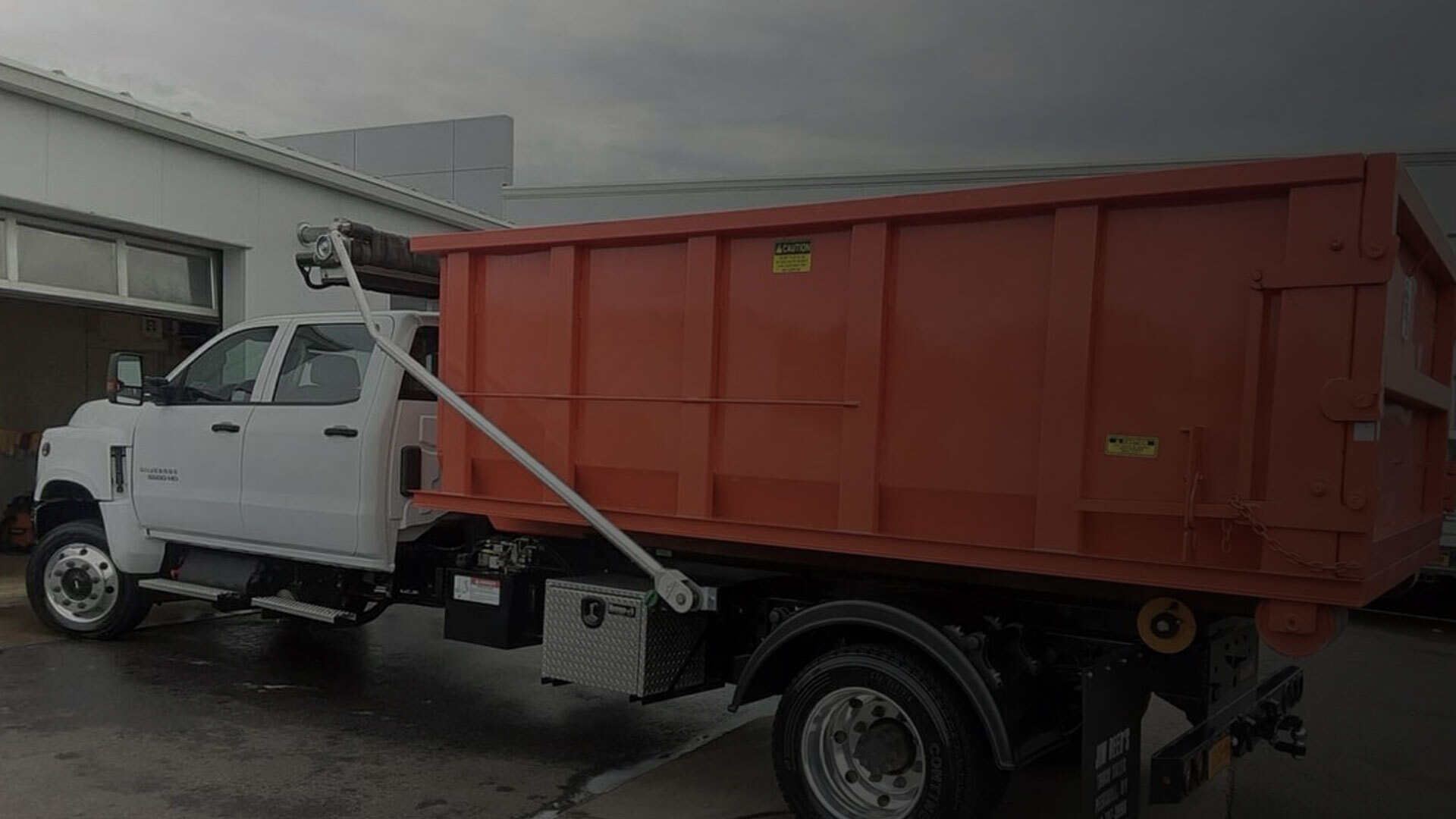 Sizes and Prices for our Roll Off Dumpster in NYC
If you're on the hunt for a convenient and cost-effective roll off dumpster in NYC, you've come to the right place. We offer two sizing options that suit a range of commercial and residential project goals. Take a look at our selections below and book your rental online today!

10-Yard: The 10-yard is a small dumpster rental New York homeowners and contractors use for a variety of renovation, repair, and cleanout projects. Measuring 12' long by 8' wide by 3.5' high, this size begins at $500 for up to three days of rental time with 1.5 tons of waste disposal included in the base price. If you've been searching for cheap 10 yds dumpster in NYC, this is

15-Yard: Measuring 14' long by 8' wide by 4' high, this rental begins at $575 for up to three days of rental time with 2 tons of waste disposal included in the base price. This option is ideal for contractors and commercial managers seeking waste management for medium to large-scale development or demolition jobs.

Additional days and extra weight are available for purchase at $25 per day and $130 for each additional ton. We're certain we have the best price of dumpster rentals Brooklyn can get behind and our team is available to answer any questions along the way. Not sure which size will be the best fit for your project? Get in touch with us to learn more about your options and book our 5-star reviewed dumpster service in NYC in no time.

Why Choose Us for a Dependable and Cheap Dumpster Rental Brooklyn Can Count On
We understand many people are searching for a cheap dumpster rental Brooklyn can use for a wide range of projects, but along with affordable container options, we prioritize friendly and helpful customer support, guaranteed on-time delivery, flexible scheduling options, and only carry industry-leading, heavy-duty bins that are safe and easy to load. Work with our team of experienced, courteous, and professional dumpster pros, and let us handle the heavy lifting.

We partner directly with reputable U.S.-based manufacturers to supply roll-off containers with leading features including walk-in doors for easy loading. One of the things that sets us apart as one of the top dumpster companies in Brooklyn is our commitment to providing the best of the best to our customers from durable containers that manage tons of waste to helpful support if any problems or questions arise along the way.

We offer convenient and simple reservation options that are conducive to your schedule and business needs. You can book a bin anytime and anywhere using our online system to reserve the dumpster container rental Brooklyn trusts or our team is available to answer any questions by giving us a call at (877) 378-4155. Just make a selection, check out using our secure system, and we'll deliver the dumpster whenever works best for you. Fill it up and we'll haul it away. Don't stress the mess - let the team at MARS Carting handle the dirty work so you can focus on the task at hand.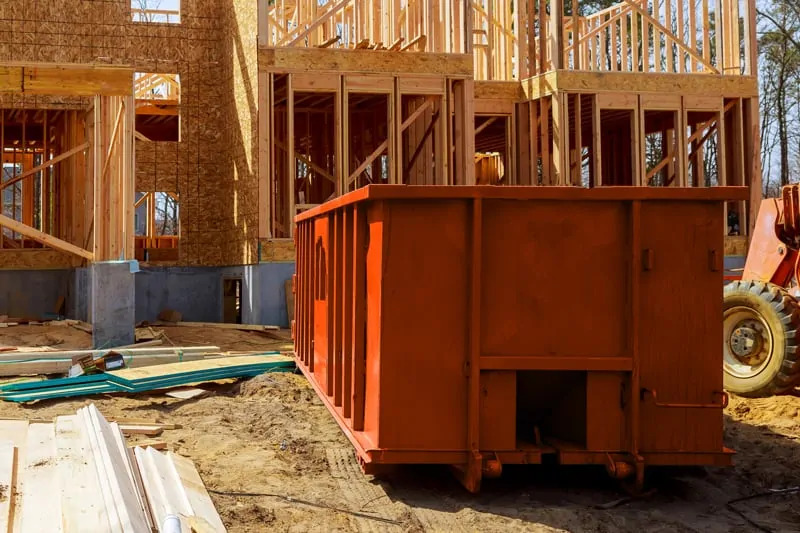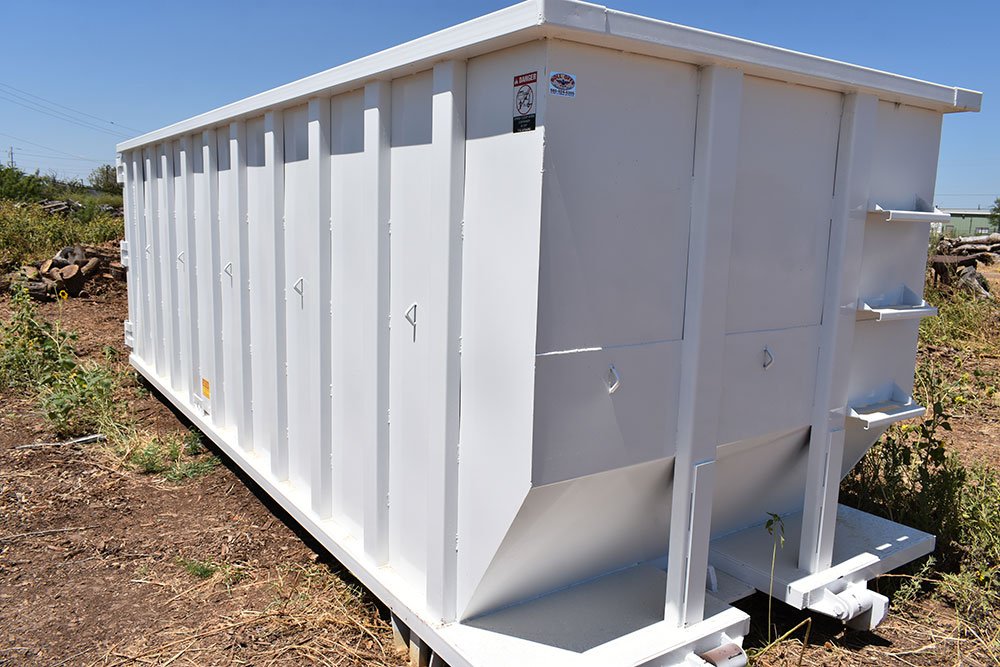 How to Book a Roll Off Dumpster Rental Brooklyn Uses Year-Round
We're committed to making it as simple as possible to book a roll off dumpster rental Brooklyn can depend on to help reach a wide variety of project goals. There are two convenient ways to get on our books: give us a call at (877) 378-4155 or use our online scheduling system to reserve your container in a matter of minutes.

Follow the steps below if booking online with our user-friendly scheduling tool:

1) From any page of the website, click the red "Book Now" button in the top right corner or click the "Dumpsters" tab on the menu bar.

1) View our two sizing options and pick the best choice for your specific rental needs (10 or 15-yard). Once you've decided on the best fit, click the "Book Now" button next to the price.

2) Review the dimensions, rental timeframe, tonnage included, and price, then click the red "Schedule Now" button.

3) Choose our service type (residential or commercial) then click the red "Continue" button.

4) Choose the drop-off and pickup dates using the calendar pop-up tool.

5) Confirm that everything in your cart is correct then click the red "Checkout" button.

6) Input important contact, delivery, and billing information. Submit payment using any major credit card.

Once you submit payment details, you'll receive a confirmation email with a digital copy of the signed contract and receipt. One of our team members will be in touch to confirm a delivery window that works best for your schedule. It's that simple to book a Brooklyn dumpster with our streamlined, state-of-the-art system. If you have any questions about how to book the best roll off dumpster rental Brooklyn has to offer, don't hesitate to contact us and go over the process today!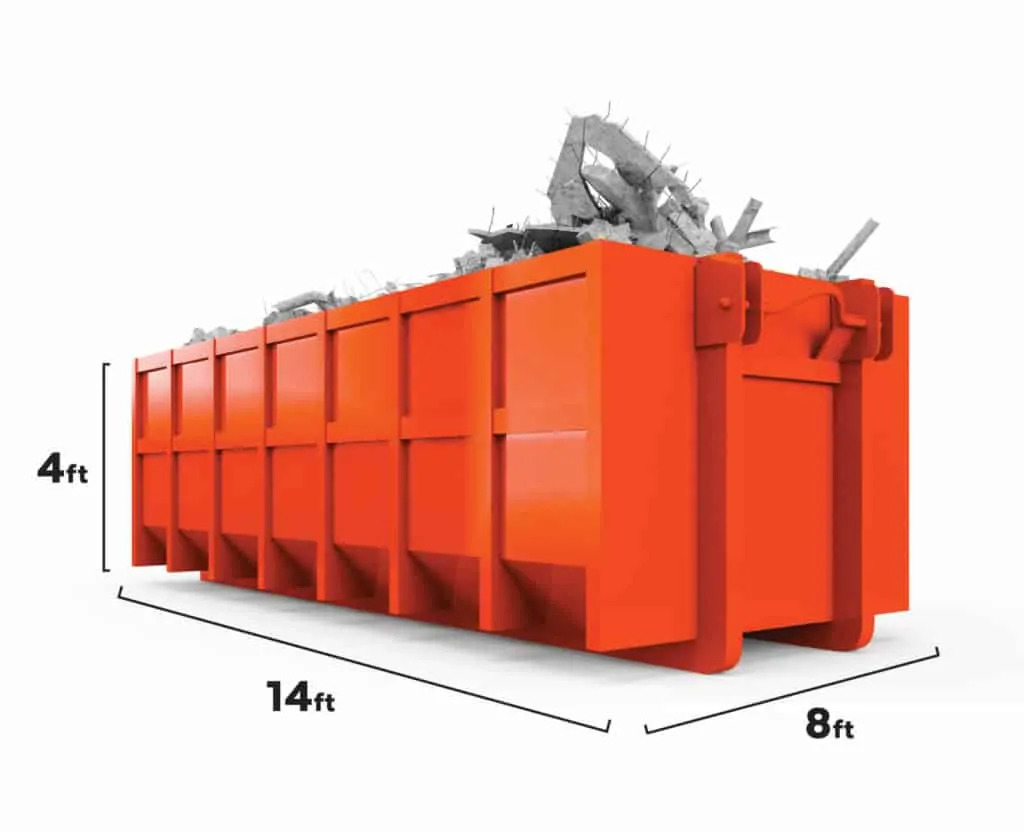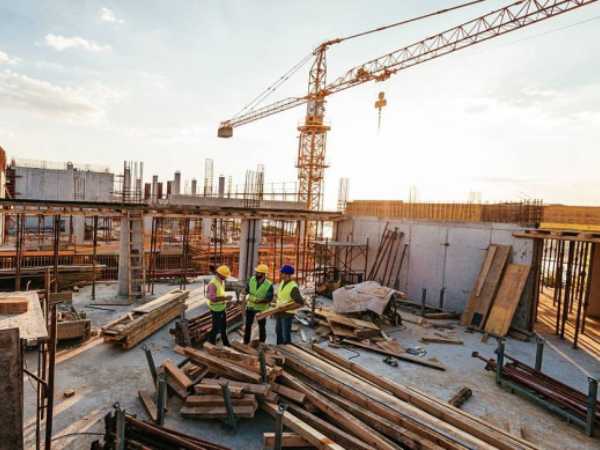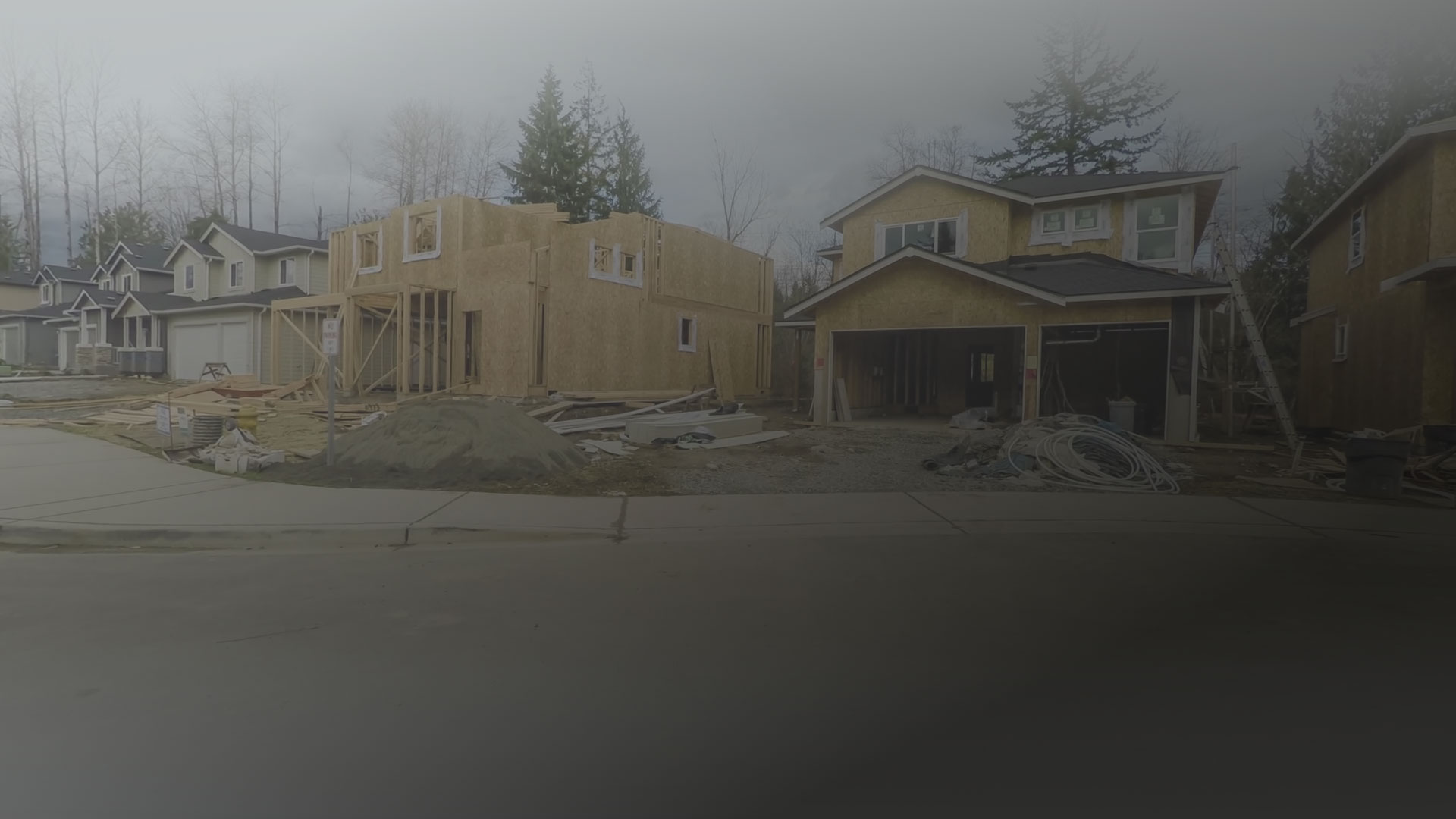 Does Brooklyn Have Dumpster Selections and More FAQs Answered
If you have questions like does Brooklyn have dumpster options for me and other inquiries, you're in the right spot. We've gathered a selection of frequently asked questions for you to browse at your convenience. Check those out below and let our team know if we can provide any additional information to help you book the best Brooklyn dumpster rental today!

1) How much does it cost to rent a roll-off container from your company?

Our prices vary based on the rental time period, the amount of waste being disposed of at once, and the container size. Our 10-yard begins at $500 and our 15-yard begins at $575. If you've been wondering what the cost to rent a dumpster in NYC is, we have no doubts our prices and service will satisfy your waste removal needs. You don't have to spend hours searching for the best company or wondering how much to rent a dumpster in NYC with the support of our professional and experienced team.

2) What types of materials are accepted in the dumpster?

Our heavy-duty Brooklyn dumpster rental options are well-equipped to haul away an array of waste including refrigerators, mattresses, appliances, televisions, furniture, construction materials, yard debris, and more. We cannot accept hazardous items including flammable liquids like motor oils, asbestos, gasoline, paints, lacquers, or medical waste. For a complete list of what cannot be hauled using our containers, give our team a call to learn more.

3) How do I book a bin?

We make scheduling a drop-off with MARS Carting a simple and straightforward process. Just choose the container size you'd like, click the "Book Now" button, and use our secure system to complete checkout. You can also give us a call at (877) 378-4155 to speak directly with our staff and book your bin over the phone. If you've always wondered does Brooklyn have dumpster selections that will suit your needs, the answer is yes!

Holds 3x Pickup
Truck Loads
Holds 3x Pickup
Truck Loads
Holds 3x Pickup
Truck Loads
We Take Just About Everything
Some examples of the junk we haul away include
Refrigerator Disposal

Garbage Removal

Mattress Disposal

Foreclosure Clean Outs
Construction Waste Removal

Yard Waste Removal

Trash Removal

Appliance Removal
Television Disposal & Recycling

Furniture Removal

E-Waste Disposal

Hot Tub Disposal
Delivering Heavy-Duty Options for a Dumpster in NYC to Surrounding Communities
We're proud to offer our first-rate selections for a dumpster in NYC all across town and into surrounding communities. We offer service across most counties in New York City including the 11201, 11202, 11203, 11204, 11205, 11206, 11207, 11208, 11209, 11210, 11211, 11212, 11213, 11214, 11215, 11216, 11217, 11218, 11219, 11220, 11221, 11222, 11223, 11224, 11225, 11226, 11228, 11229, 11230, 11231, 11232, 11233, 11234, 11235, 11236, 11237, 11238, 11239, 11240, 11241, 11242, 11243, 11247, 11249, 11252, and 11256 zip codes. Our service areas include Westchester County, The Bronx, Manhattan, Yonkers, and Queens. If you don't see your zip code or borough listed, get in touch with our team to see how we can accommodate your waste disposal needs.

We regularly partner with business owners, contractors, and even Kings Brooklyn County Schools to ensure our communities remain waste-free and look their best. We care about implementing proper and responsible waste removal practices to help our city continue to grow in a meaningful and economical way by providing cost-effective and convenient options for a dumpster in NYC. Get in touch with our team to book your rental or use our online scheduling tool today!
MARS Carting is One of the Highest Rated Dumpster Companies in NYC
As one of the top-rated dumpster companies in NYC, we're proud to make long-lasting connections with our customers by prioritizing flexible scheduling options, affordable price points, and durable roll-off containers that help meet the needs of a range of residential and commercial projects. We regularly partner with contractors, construction companies, business owners, and individuals seeking quick and efficient waste disposal solutions. Over the years, we've built a positive reputation by caring about the success of our customer's projects just as much as they do.

Take a look at a selection of 5-star feedback we've received from customers and get in touch with our team if you have any questions about our policies or process. We're confident we can provide the waste management support you need for your upcoming project and are the best choice for a dumpster rental company Brooklyn can trust. Give us a call or book a dumpster in Brooklyn online with a few easy clicks!